(Background)
Overview:Create a one-of-a-kind whiskey with Designer Dram – craft your own luxurious, personalised bottle and become the master whiskey maker.
Design
With over 21K possible combinations from their exceptional, high-age barrels, Designer Dram's whiskey-making process is a truly unique and personalised experience. When it came to designing their commerce website, our goal was to capture the luxury and sophistication of their product, while also highlighting the brand's commitment to craftsmanship and customisation. We wanted the website to be an extension of the experience of creating a personalised whiskey, with a design that would be both visually stunning and easy to navigate.
The result is a website that not only looks beautiful, but also perfectly compliments the identity of this groundbreaking venture. Our design approach has been widely appreciated by award-bodies such as Awwwards, CSS Design Awards and FWA, as well as design-magazine Communication Arts.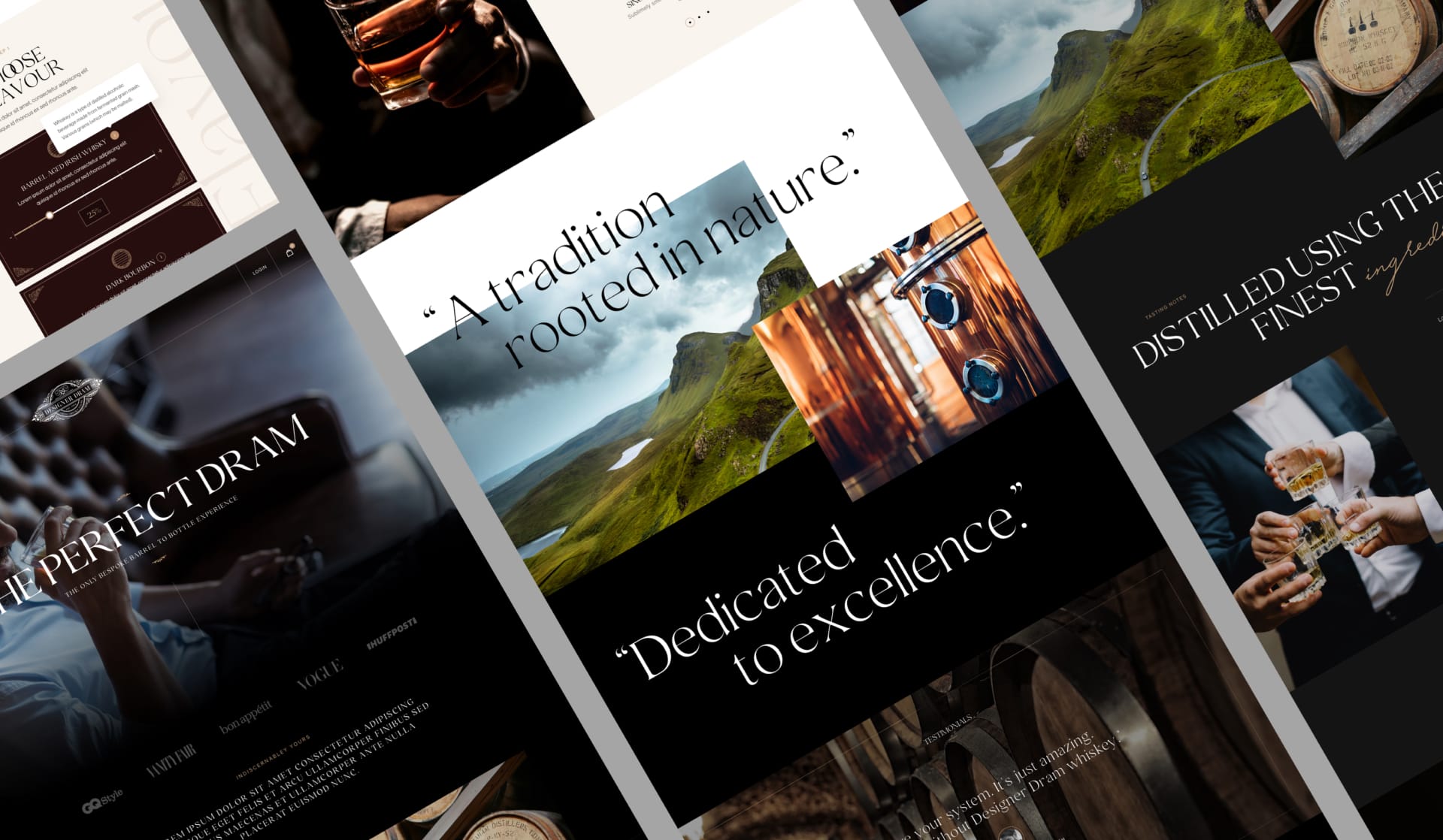 Development
In the development phase, we aimed to create a website that was not only visually stunning, but also provided a seamless user experience. To achieve this, we utilised GSAP for micro interactions and incorporated stunning transitional effects throughout the site. These effects were designed to enhance the user experience and enrich the sophisticated identity portrayed by the design. Additionally, we ensured that the website was fully responsive, making it accessible on all devices. The checkout experience was also a key consideration, and we worked closely with the Designer Dram team to integrate this seamlessly with the rest of the site. The result is a website that not only looks and feels great, but also provides a smooth and user-friendly shopping experience for customers.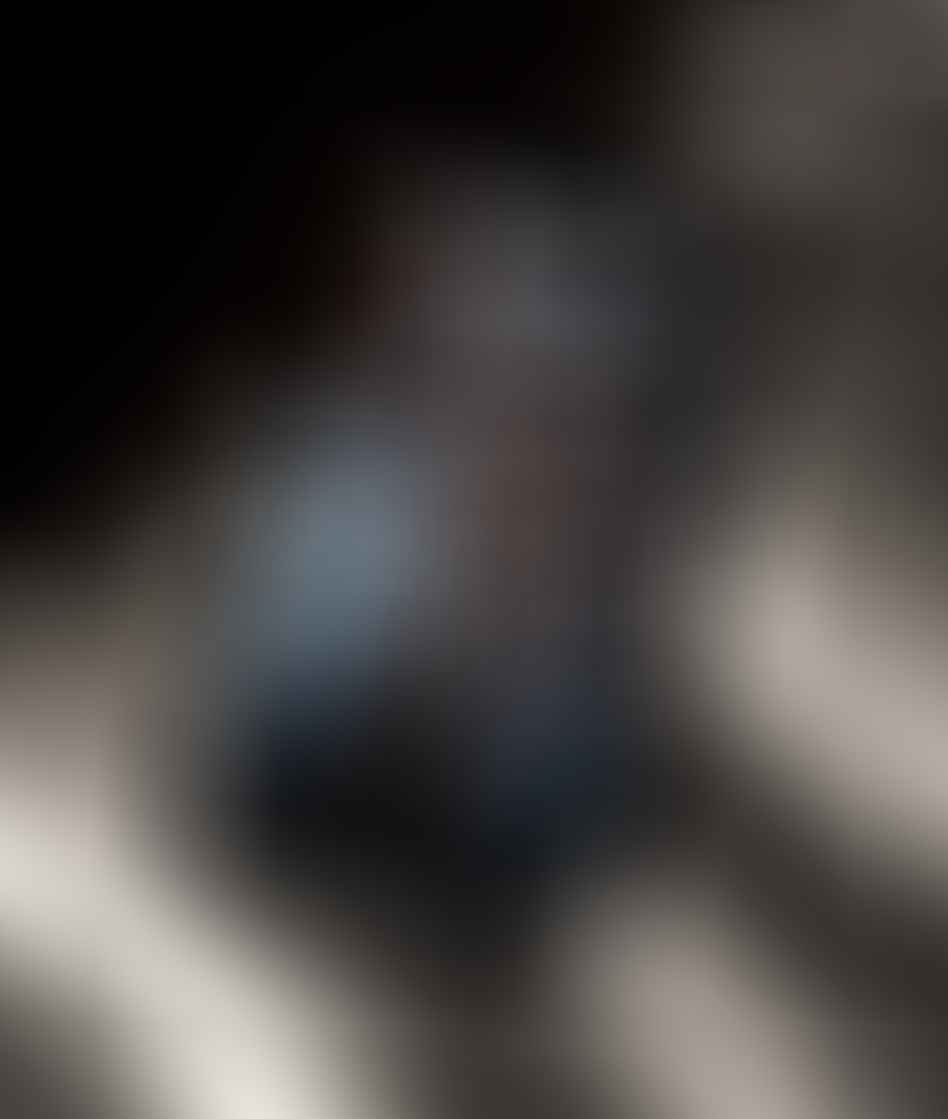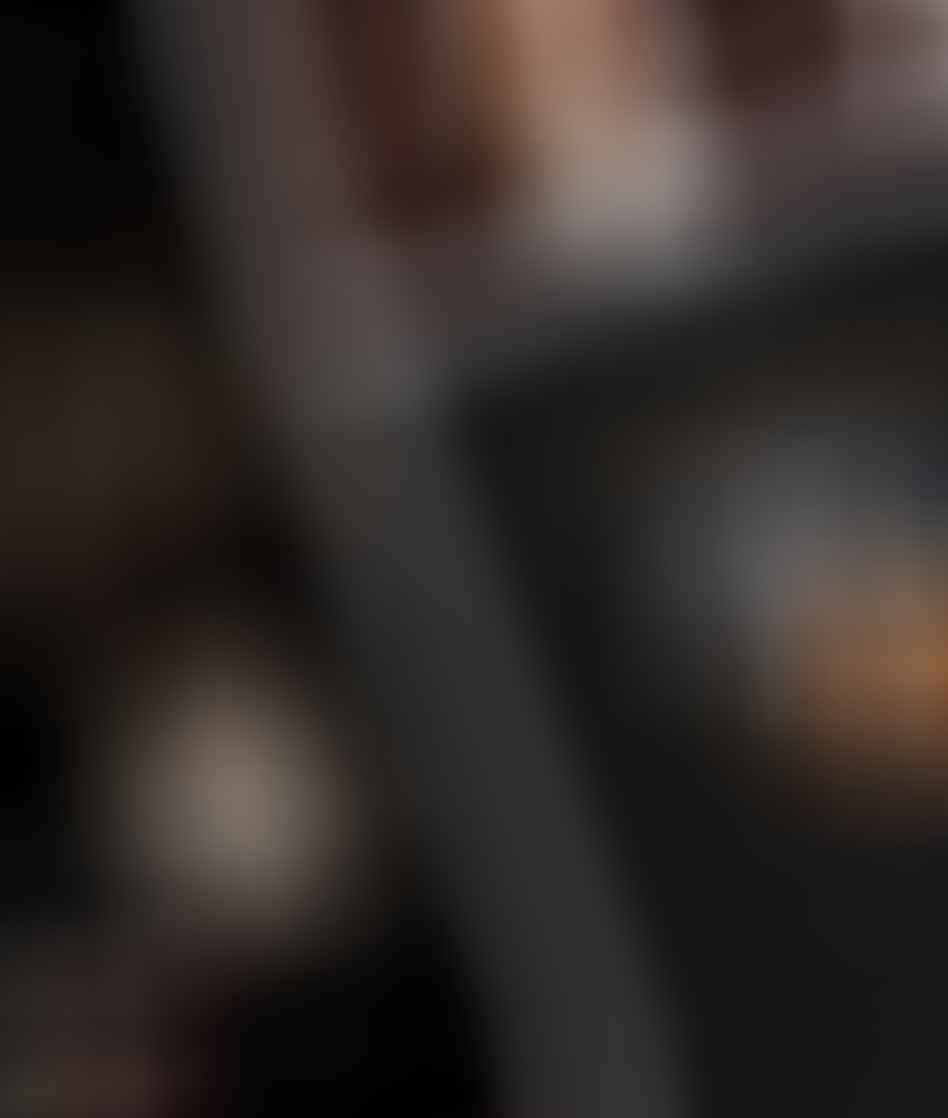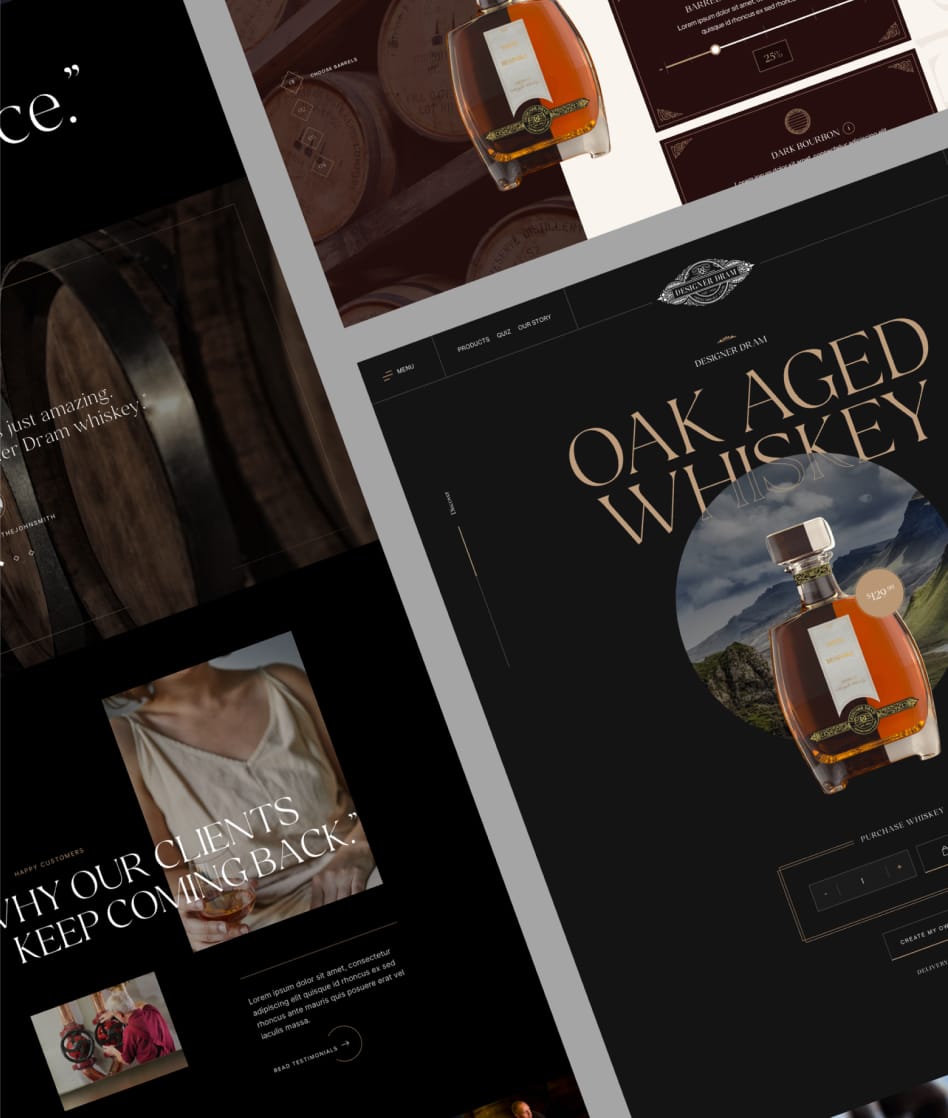 "As whiskey lovers ourselves, working with Designer Dram has been a delightful and collaborative experience. It's exciting to partner with a pioneering Los Angeles-based startup that's making waves in the whiskey industry."
Recognition
The Designer Dram website has received widespread recognition since its launch, with multiple awards from industry-leading organisations. Shortly after the website launched, it was awarded Site Of The Week (SOTW) by Awwwards and nominated for Site Of The Year (SOTY) in the eCommerce category. It also won an FWA of The Day and Website Of The Day (WOTD) from CSS Design Awards (CSSDA). Additionally, it was featured by Communication Arts magazine, further cementing its reputation as a leading example of being a pioneer. We are thrilled to have been a part of this project and proud to have contributed to its success.